Claw doll machines and all kinds of vending gift machines are now almost everywhere. In addition to claw doll machine shops, they are in the aisles of shopping malls, beside cinemas, in the aisles of children's clothing stores or restaurants, and in the entrance of boutique supermarkets.
What kind of consumers are those who experience the claw doll machine?
Why do they choose the claw doll machine? What makes them willing to keep throwing money?
As we all know, young women and kids are the main consumer groups of claw doll machines. These two groups of players belong to irrational consumer groups. It is easy to play the doll machines because of these cute ,lovely dolls. In addition, in modern society, the pace of life is speeding up, and people's time is fragmented. Claw doll machine is a clever way to make use of the fragmented time of people queuing, waiting for cars, etc., so that consumers can find fun in the time gap. Therefore, couples, a family ,young women and other groups are the frequent owners of doll machines. It is the key to attract young people to keep up with the trend, understand the decoration of the store, and use the decoration of the inside store to cause consumers to take photos and spread, and form secondary publicity
When a boy friend who wants to show his charm sees that a girl he likes wants a doll in the doll machine, the boy will volunteer to put money to catch the doll. The reason is very simple, just to show his ability to catch the doll. Looking at the dolls inside the doll machine, carefully move the claws slowly, not to mention that you can't catch the doll. Only this earnest effort can attract girls.
If eye-catching is the beginning, then the doll is the core of the doll claw machine, which I believe we all understand. A beautiful and fresh doll, must be adorable, especially for children and girls. Some cute, or beautiful, or exquisite, or fashionable gifts, let everyone want to get them
Of course, popular IP is also a new choice. As we all know, hot IP is followed by a large number of fans. The introduction of popular IP peripheral products will naturally attract more consumers
For consumers, playing the doll machine can bring a sense of excitement and freshness every time. Many young people regard this game as a means to release pressure. For dolls, the beauty of gifts is the first productivity to attract consumers. Therefore, the content products of doll machine need to be constantly updated. At present, the mainstream products are cultural and creative derivatives, such as plush doll. The Japanese have come up with a gem claw machine, a cake claw machine, and a shoe claw machine, which further expands the user population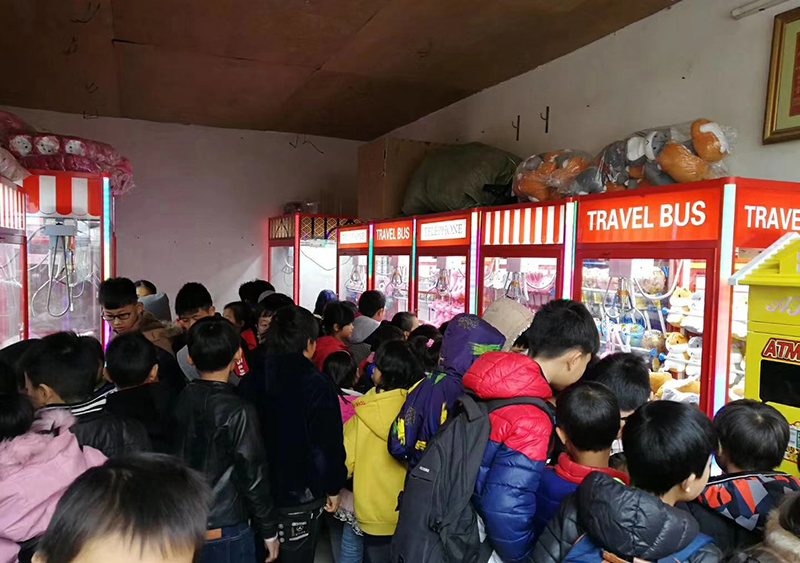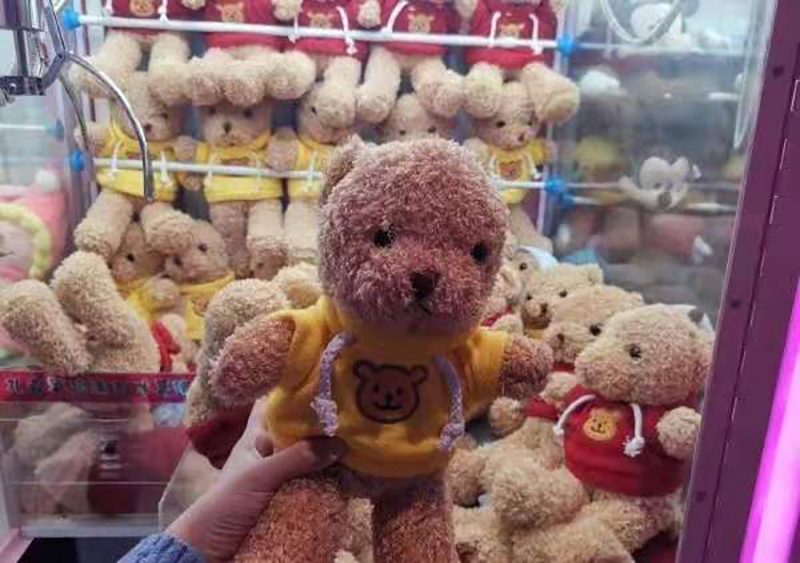 ---
Post time: Dec-15-2020